LMS LOCOMOTIVES PRINCESS ROYAL CLASS & CORONATION CLASS
Railway models, brass locomotives for your model train set
Model steam locomotives to enhance your model train set. Buy model steam trains from Golden Age Models Ltd, available in OO Gauge, O Gauge and
Gauge 1, that will enhance your model railway.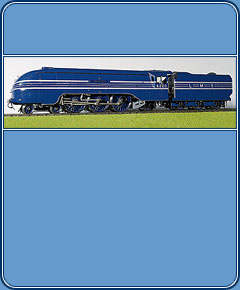 Click here to see our full
range of model Coronation
Class Locomotives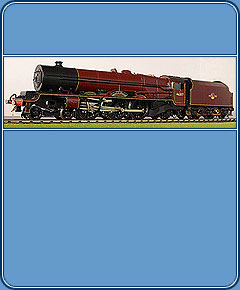 Click here to see our full
range of model Princess Royal
Class Locomotives

Golden Age Models Limited, P.O. Box No. 888, Swanage, Dorset, BH19 9AE, United Kingdom.
Tel : (0) 1929 – 480210 ( with answerphone ) E-mail : quentin@goldenagemodels.net
Director : Quentin Poore
Registered in England. Registered No. 5292243. Registered office: 230 High Street, Swanage, Dorset BH19 2PQ
Pullman luxury coaches and quality model train locomotives available in various gauges to enhance any model railway
© Golden Age Models Limited 2013. Site Map
This website is best viewed in a modern browser such as Mozilla Firefox. If you are using Internet Explorer 6 you will need to update to a newer version here.